It Could Be Low T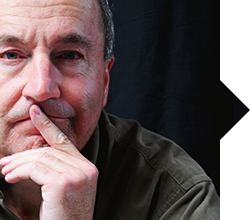 What is Low T?
Low testosterone (Low T), also known as hypogonadism, occurs when a man's body produces little or no testosterone and has associated signs and symptoms
Low testosterone refers to lowered testosterone in the blood

Normal testosterone levels for healthy men are approximately 300 to 1,000 nanograms per deciliter (ng/dL)
Men with Low T generally have testosterone levels below 300 ng/dL
Low T can be caused by certain medical conditions, such as genetic problems, chemotherapy, injury, or other hormonal problems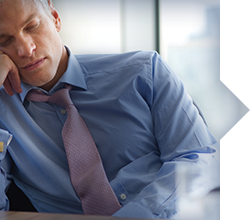 Signs and symptoms associated with Low T
In order to diagnose Low T, your doctor may ask you about any symptoms you may be experiencing as well as test your blood to measure your testosterone level. Below are some symptoms that men with Low T may experience. If you are experiencing any of these, you may want to talk to your doctor about being tested for Low T.
More specific signs and
symptoms
Less specific signs and
symptoms
Decreased sex drive (libido) and activity
Fewer spontaneous erections
Enlarged breasts, breast discomfort
Loss of body hair, less shaving
Very small or shrinking testes
Low or zero sperm count, inability to father children
Height loss, low trauma fracture, low bone mineral density
Hot flushes, sweats
Incomplete or delayed sexual development
Decreased energy, motivation, and self-confidence
Feeling sad or blue
Poor concentration/memory
Sleep disturbance, increased sleepiness
Mild anemia
Reduced muscle bulk and strength
Increased body fat, body mass index
Decline in physical or work performance
TESTOPEL® is not indicated to improve the symptoms listed above.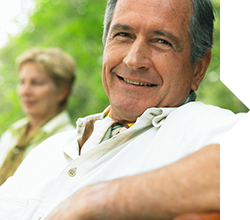 How common is Low T?
A study examined testosterone levels in a group of 2165 men who were 45 years of age or older visiting primary medical practices. The study showed that:
1 in 3 men in this study had low testosterone
Of those who were not being treated for hypogonadism, the odds of Low T were higher in the men with:

High blood pressure
High cholesterol
Diabetes
Obesity
Chronic obstructive pulmonary disease (COPD) or asthma